Posts for: March, 2019
By St. George Dental Care
March 16, 2019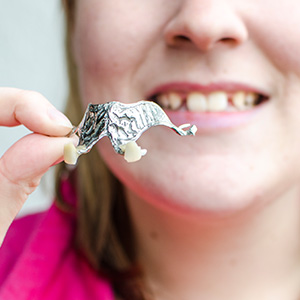 Anyone at any age, including older children and teenagers, can lose or be born missing a permanent tooth. And while those missing teeth can be restored, replacing them in patients who haven't yet reached adulthood can be tricky.
That's because their dental and facial development isn't finished. This is especially problematic for dental implants because as the jaws continue to grow, a "non-growing" implant could eventually appear out of alignment with the surrounding natural teeth. That's why it's often better to install a temporary restoration until the jaws fully mature in early adulthood. Two great choices are a removable partial denture (RPD) or a bonded ("Maryland") bridge.
While "dentures" and "teens" don't seem to go together, an RPD in fact can effectively restore a teen's lost dental function and appearance. Of the various types of RPDs the one usually recommended for teens has a hard acrylic base colored to resemble the gums, to which we attach prosthetic ("false") teeth at their appropriate positions on the jaw.
Besides effectiveness, RPDs are easy to clean and maintain. On the downside, though, an RPD can break and—as a removable appliance—become lost. They can also lose their fit due to changes in jaw structure.
The bonded bridge is similar to a traditional fixed bridge. But there's one big difference: traditional bridges crown the natural teeth on either side of the missing teeth to secure them in place. The supporting teeth must be significantly (and permanently) altered to accommodate the life-like crowns on either end of the bridge.
Instead, a bonded bridge affixes "wings" of dental material extending from the back of the bridge to the back of the natural teeth on either side. While not quite as strong as a regular bridge, the bonded bridge avoids altering any natural teeth.
While a fixed bridge conveniently stays in place, they're more difficult than an RPD to keep clean. And while less prone to breakage, they aren't entirely immune to certain stresses from biting and chewing especially in the presence of some poor bites (how the upper and lower teeth come together).
Choosing between the two restorations will depend on these and other factors. But either choice can serve your teen well until they're able to permanently replace their missing teeth.
If you would like more information on dental restorations for teens, please contact us or schedule an appointment for a consultation.
By St. George Dental Care
March 06, 2019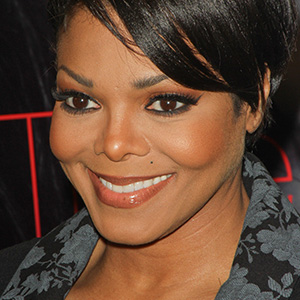 Multi-platinum recording artist Janet Jackson has long been known for her dazzling smile. And yet, Jackson admitted to InStyle Magazine that her trademark smile was once a major source of insecurity. The entertainer said, "To me, I looked like the Joker!" It was only after age 30 that the pop icon came to accept her unique look.
Jackson is not alone. A study commissioned by the American Association of Orthodontists found that more than one third of U.S. adults are dissatisfied with their smile. But there's good news—modern dentistry can correct many flaws that can keep you from loving your smile, whether you're unhappy with the color, size, or shape of your teeth. Here are some popular treatments:
Professional teeth whitening: Sometimes a professional teeth whitening will give you the boost you need. In-office whitening can dramatically brighten your smile in just one visit.
Tooth-colored fillings: If you have silver-colored fillings on teeth that show when you smile, consider replacing them with unnoticeable tooth-colored fillings.
Dental bonding: If you have chipped, cracked, or misshapen teeth, cosmetic bonding may be the fix you're looking for. In this procedure, tooth colored material is applied to the tooth's surface, sculpted into the desired shape, hardened with a special light, and polished for a smooth finish.
Porcelain veneers: Dental veneers provide a natural-looking, long-lasting solution to many dental problems. These very thin shells fit over your teeth, essentially replacing your tooth enamel to give you the smile you desire.
Replacement teeth: Is a missing tooth affecting your self-confidence? There are several options for replacing missing teeth, from a removable partial denture to a traditional fixed bridge to a state-of-the-art implant-supported replacement tooth. Removable partial dentures are an inexpensive way to replace one or more missing teeth, but they are less stable than non-removable options. Dental bridges, as the name implies, span the gap where a tooth is missing by attaching an artificial tooth to the teeth on either side of the space. In this procedure, the teeth on both sides of the gap must be filed down in order to support the bridgework. Dental implants, considered the gold standard in tooth replacement technology, anchor long-lasting, lifelike replacements that function like natural teeth.
After coming to embrace her smile, Jackson asserted, "Beautiful comes in all shapes, sizes, and colors." If you don't feel that your smile expresses the beauty you have inside, call our office to schedule a consultation. It's possible to love your smile. We can help.
For more information, read Dear Doctor magazine article "How Your Dentist Can Help You Look Younger."