Posts for: September, 2019
By St. George Dental Care
September 12, 2019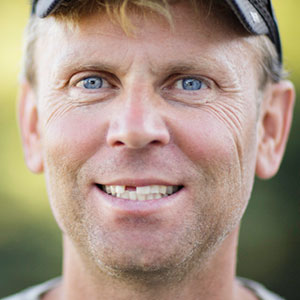 Roughly 75% of American adults are missing at least one tooth, mostly from disease, trauma or extraction for other dental reasons. A few missing teeth, though, never erupted in the first place.
It's a rare occurrence, but sometimes people are born without certain teeth, usually back molars or premolars that may not be as visible. Occasionally, though, it's the more visible upper lateral incisors positioned on either side of the central incisors (the two front teeth on either side of the midline of the face).
Missing incisors can lead to poor bites and create difficulties for speech development and nutrition. But these highly visible (or in this case, "invisible") teeth can also detract from an otherwise attractive smile.
There are ways, however to correct a smile with missing lateral incisors. Here are 3 of those ways.
Canine substitution. We can fill the vacancy created by the missing incisors by orthodontically moving the canines (the "eyeteeth," normally next to them) into the space. Braces can close the gap in a conservative way, while possibly correcting any existing bite problems. Because canines are larger than incisors, its often necessary to re-contour them and restore them with a crown, veneer or bonding material to look more natural.
Fixed bridge. A second way to fill the space is with a dental bridge. A bridge consists of a series of crowns fused together in a row. The middle crowns replace the missing teeth; the end crowns cap the natural teeth on either end of the gap, which establishes support for the bridge. Another variation is a cantilever bridge in which only one natural tooth is capped for support. With either type, though, the capped teeth will be permanently reduced in size to accommodate the crowns.
Dental implants. This popular restoration is also a favorite for correcting missing incisors. Implants provide a life-like and durable replacement for missing teeth, while not requiring any alterations to existing teeth as with a bridge. But they are more expensive than the other options, and they require adequate space between the adjacent teeth for insertion, as well as healthy bone for proper placement and anchorage. This is also an option that must wait until the jaw has fully matured in early adulthood.
If you would like more information on treating congenitally missing teeth, please contact us or schedule an appointment for a consultation. You can also learn more about this topic by reading the Dear Doctor magazine article "When Permanent Teeth Don't Grow: Treatment Options for Congenitally Missing Lateral Incisors."
By St. George Dental Care
September 02, 2019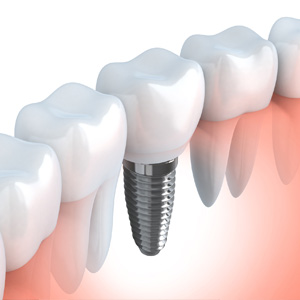 Unlike other tooth replacement options, dental implants require a surgical procedure. But don't let your imagination run wild — the procedure is relatively minor and easy for most people to undergo.
Implants are unique among restorations because they replace a tooth's root. A metal titanium post, substituting for the root, must be surgically placed into the jawbone. While the procedure itself is simple and no more involved than a tooth extraction, it does require careful attention to detail before, during and afterward.
Our first step is to examine the target site with x-rays (often CT scanning) to pinpoint the best location for placement. This is critical because where we place the implant will have a huge bearing on how attractive and natural the implant finally appears. From this evaluation we frequently create a surgical guide.
Surgery begins with a local anesthesia to completely numb the site. You will feel no pain during the procedure and only minimal discomfort for a few days afterward. We then make small incisions in the gums to access the bone and create a small channel or hole.
Using the surgical guide, we then initiate a drilling sequence that gradually increases the size of the channel until it's the size and shape of the implant post. One thing we must do at this point is take our time: we use gentle pressure and water-cooling to avoid overheating and damaging the bone.
Once we're finished with drilling we remove the implant from its sterile packaging and imbed it directly into the prepared channel. It's then a matter of verifying the location with x-rays and then closing the gum tissue with self-absorbing sutures if necessary.
Most patients only need mild pain medication like aspirin or ibuprofen to manage discomfort afterwards. You won't even notice it in a week or less. After several weeks in which the bone grows and adheres to the implant (a process called osseointegration), you'll be ready for the final step, attaching the life-like porcelain crown to the implant.
Although the process can take several weeks to months, your discomfort should be minimal at any stage. In the end, your patience will be rewarded with a new, more attractive smile.
If you would like more information on the process of obtaining dental implants, please contact us or schedule an appointment for a consultation. You can also learn more about this topic by reading the Dear Doctor magazine article "Dental Implant Surgery."